Is infrared light helpful or harmful for skin?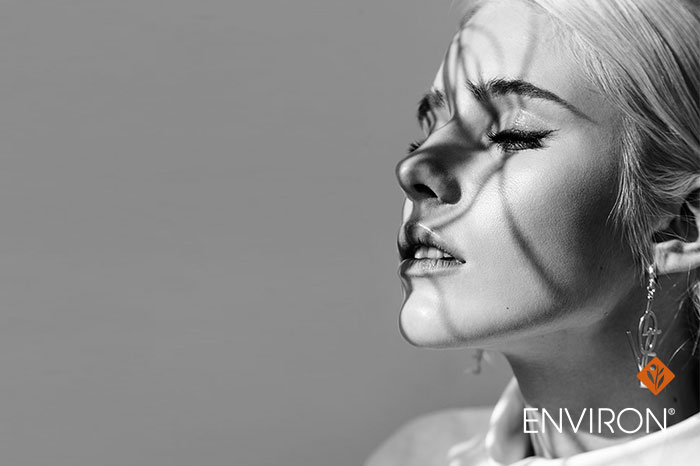 It is well known that infrared (IR) light which is essentially heat radiation, applied at the right intensity, is commonly used in various therapies and known to offer healing benefits. However, new scientific evidence shows that although helpful in some cases, infrared is also harmful for skin, especially as new research shows that the skin is potentially exposed up to six times more IR energy than UV from sunlight.
What makes up sunlight?
The radiation from the sun that reaches the Earth's surface is classified into:
| | |
| --- | --- |
| 1. Ultraviolet light | Makes up 5 - 10% of irradiation energy |
| 2. Visible light | Makes up 40% of irradiation energy |
| 3. Infrared light | Makes up approximately 50% of irradiation energy |
UV radiation is considered most dangerous for skin. UVA increases the risk of photo-ageing, and UVB can result in painful sunburns, as well as increased risk of skin cancer. A great deal of attention has focused on sun protection against UVB radiation, but UVB light makes up only 5% of the radiation energy that reaches us from the sun. The rest is made up of visible light and infrared radiation.
New scientific research has revealed that one third of infrared (IR) light can penetrate into the deeper layers of the skin, triggering heat induced responses such as inflammation, hydration loss and the degradation of collagen and elastin. This, combined with the increase in free radical assault, significantly escalates the risk of photo-ageing. In fact, infrared radiation is now scientifically shown to amplify the damaging effects of UV radiation on your skin.
It's now more important than ever to choose safe, effective sun protection that offers both broad-spectrum UVA and UVB as well as infrared protection to give skin (especially darker skin photo-types) the best possible defence against sunburn, photo-ageing and skin cancer. Sun protection should form part of your everyday skincare routine for healthy-looking beautiful skin.
Environ's new RAD SHIELD® Mineral Sunscreen has been scientifically formulated with powerful mineral sun reflectors (zinc and titanium), essential antioxidants as well as a scientifically advanced, heat-adaptive ingredient called Venuceane®, to offer complete daily protection against the damaging effects of UV and infrared radiation.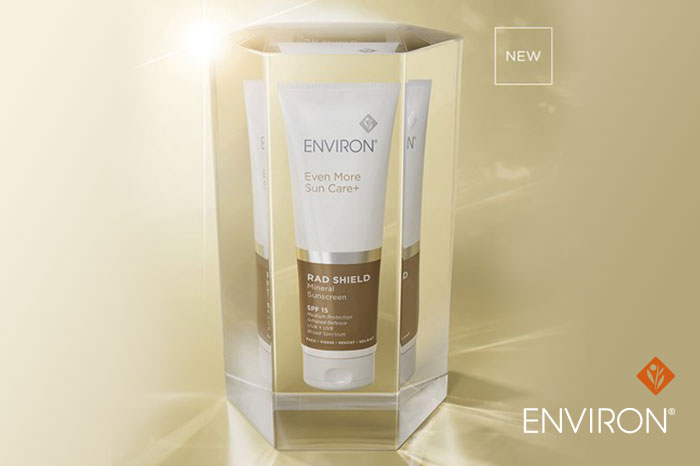 Find out more about New RAD SHIELD® Mineral Sunscreen here.
Find out about Environ's unique Sun Care philosophy of LESS. MORE. MORE OFTEN here.