The power of peptides combined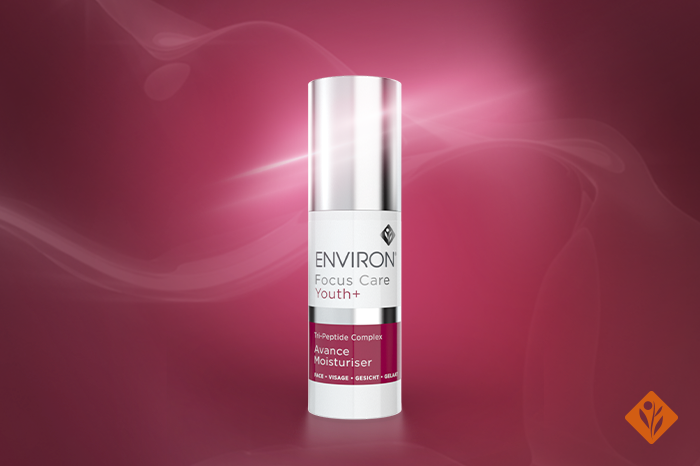 How do you make an intelligent choice when it comes to preventative or targeted anti-aging ingredients to slow the effects of aging? It all comes down to understanding the skin and what it needs.
Environ Skin Care ranges include various combinations of essential nutrients such as vitamins A, C and E and antioxidants to bring the skin back to its healthiest-looking state. But Environ Scientists are also very passionate about peptides. By extensively researching in this field, Environ's deeper understanding of different peptide derivatives and their benefits, has resulted in highly innovative skin care products which include intelligent peptide combinations - scientifically proven to be far more effective when used together then on their own.
How do peptides work?
Collagen is the most abundant protein in the body and plays an important role in maintaining the structural integrity of the skin. Intrinsic and extrinsic factors break down collagen and lead to the visible signs of skin damage. Enter Peptides.
The presence of peptides signals to your skin that it needs to create more collagen. Peptides can be applied topically to skin to create the collagen-producing messaging. In so doing, the peptides assist in reducing the appearance of fine lines and wrinkles and creating a more youthful-looking appearance.
For a power-packed boost of peptides, try Environ's award-winning Focus Care Youth+ Avance DFP312™ Moisturiser. Dr Des Fernandes selected three intelligent peptide complexes: Matrixyl® 3000, Trylagen® and Matrixyl® Synthe 6 for this scientifically advanced product. This collagen-stimulating group of peptides effectively smoothes the appearance of fine lines and wrinkles, helping skin to appear firmer, silkier and more youthfully radiant.
What are the benefits of these peptides?
Matrixyl® 3000
This peptide is scientifically proven to restore the skin's youthful appearance by stimulating collagen synthesis.

Trylagen®
This peptide is scientifically proven stimulate the synthesis of collagen and prevents collagen damage.

Matrixyl® Synthé 6®
This highly effective peptide assists to ensure an optimal architecture of the skin tissue.
Environ prides itself on its in-depth understanding of ingredients and how to intelligently formulate them for the best possible benefits. Because when it comes your skin's health, knowledge is power.
Book your appointment with your nearest Environ Skin Care Professional and start your journey to skin that's beautiful for a lifetime.