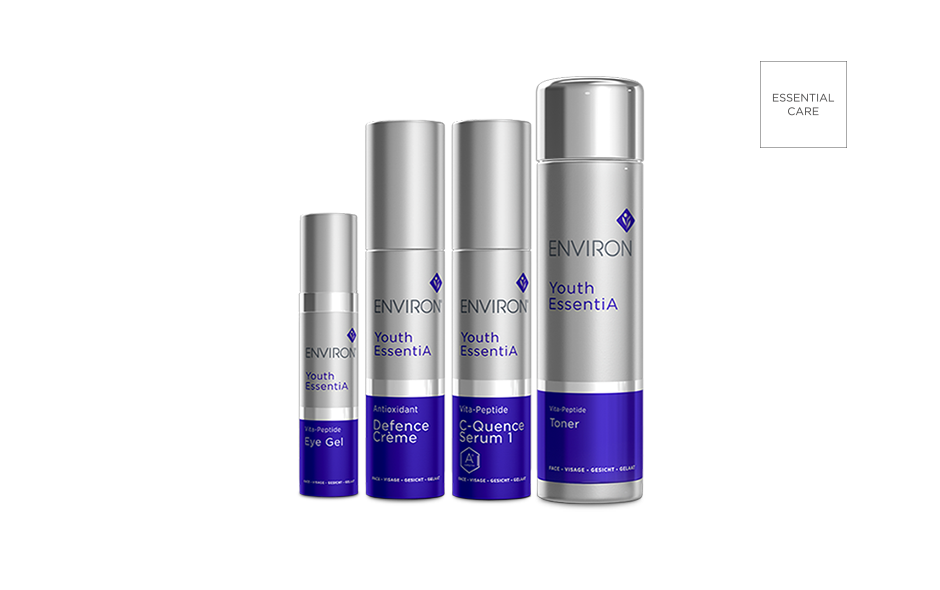 Youth EssentiA® Range
Experience the future of youthfulness with our new premium Vitamin STEP-UP SYSTEM™ range. It contains a highly effective combination of powerful vitamins, antioxidants and peptides that help to create healthier looking skin that glows with youthful radiance.
Featured Articles
May 20, 2020
The right combination of peptides can be powerful in improving the youthful appearance of skin.
May 20, 2020
If granular exfoliators are so popular, why doesn't Environ have one?
March 19, 2020
If you don't take proper care post skincare peel treatment, there are possible side effects you can expect.