Peel your winter worries away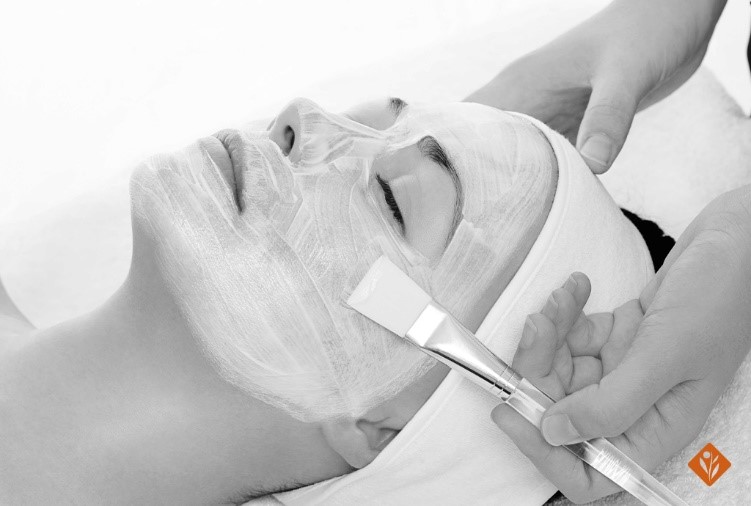 Summer environmental conditions can result in damage to the skin and cold winter weather can be just as harsh. The crisp air, wind, artificial heating indoors and low humidity outdoors can all dry out the skin. Without proper care, dryness can lead to redness, itchiness and cracked skin. By combining Environ's essential vitamin A skincare with professional skincare treatments such as Environ's industry-leading Cool Peels, you can safely and effectively help to brighten and revitalise the appearance of your skin.
Environ Cool Peel® Technology – the ultimate in intelligent skin renewal technology.
Peels are known to be the perfect treatments for winter months because exposure to sun is reduced. Environ's Cool Peel Technology is a revolutionary non-invasive approach to peeling. While traditional approaches to skin peeling are based on the destruction of skin cells, Environ's Cool Peel Technology works to support the natural processes of healthy skin. This ultimately helps refine, revive, smooth and rejuvenate skin without compromising its natural functions.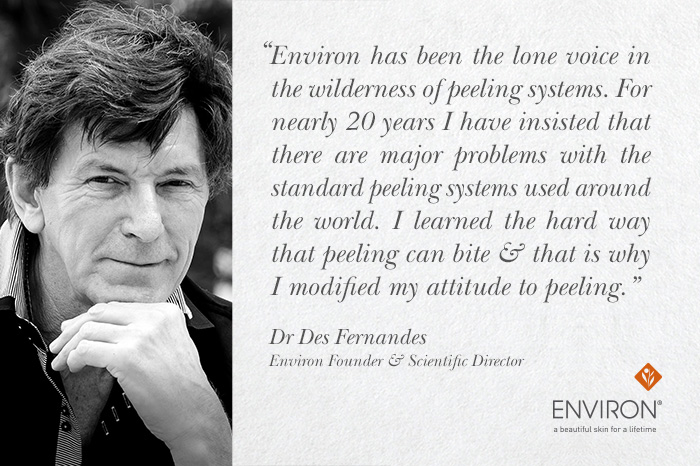 When is Environ's Cool Peel the right choice?
If you are concerned with signs of ageing, suffer with blemish-prone skin or are experiencing roughness or uneven skin texture due to a build-up of dead skin cells, Environ recommends peeling.
Environ experts advise that you must be on the essential vitamin A range for a minimum of three weeks before peeling. This will help to prepare your skin. For optimal results, Environ recommends having a course of three to six treatments and following an Environ Skin Care home care routine simultaneously.
How does the Cool Peel work?
Environ's peeling formulations are of low percentage and low pH. This results in an effective peeling treatment that is very gentle on the skin. It preserves as much of the epidermis as possible. Scientifically formulated, this technology feels cool and comfortable when applied to the skin. It also stimulates the fibroblasts in the dermis to increase the quantity of collagen, which helps to improve the appearance of ageing, and sun-damaged skin
Environ Cool Peel Technology is a fully customisable system that a trained skincare professional can control throughout the treatment. Peels can be very mild and gentle for first time users. This treatment can also be intensified to become a more advanced experience if the skin requires it.
What are the benefits of an Environ Cool Peel?
Helps improve the visible signs of ageing and softens the texture of the skin.
Helps improve the texture and appearance of oily, blemish-prone skin.
Helps to refine, revive and reveal radiantly youthful-looking skin.
Make an Environ Cool Peel an essential part of your winter skincare routine. Then support your professional care with your Environ homecare products to experience healthy, bright and beautiful-looking skin. Defend your beautiful with Environ.