How does stress affect your skin?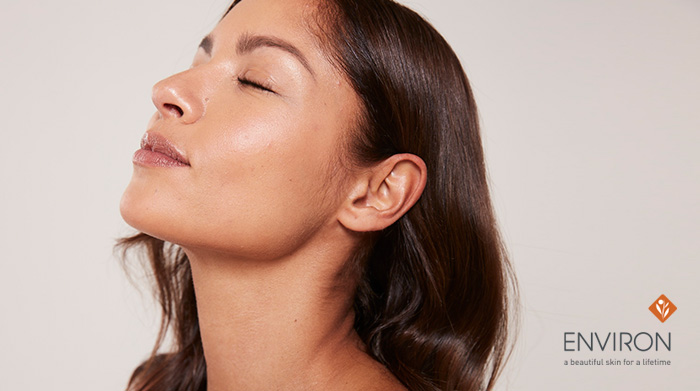 Mental, emotional, and physical stress is inevitable for most people these days. It's the persistent chronic kind of stress that is shown to have damaging effects, which eventually shows up on your skin. With advances in neuroscience, the intimate connection between the brain and skin is showing that the skin really does speak for what the mind and body feels.
How are the brain and skin connected?
The human body has both a central nervous system (brain) and a peripheral nervous system (nerves and sensors including those found in the skin) which enable it to react to its environment. These two significantly vital organs are constantly communicating to synchronise external and internal danger signals. To understand this intimate connection, we must go back to the start - in utero.
The brain and the skin originate from the same embryologic tissue, the ectoderm. A mass of cells develops, divide, and then differentiate from one single layer of embryonic tissue into two separate but intimately connected systems - the neurectoderm (the brain, spinal cord, and nervous system) and the epidermis (skin). The epidermis is richly innervated with nerves which enables the brain and skin to constantly communicate via neurotransmitters and hormones.
The brain and skin are connected for life. When the brain senses embarrassment, the skin responds by blushing. When brain senses excitement or fear, the skin may respond with hair-raising goose bumps. When the brain perceives persistent threat, fear, worry or anxiety, the body responds by releasing stress hormones such as adrenaline and cortisol which results in a fight response (a positive reaction to stress and adaptative reaction). Because the body cannot keep this state for long periods of time, a feedback mechanism returns the body to normal physiological conditions (elimination of stress hormones and their consequences), thus maintaining homeostasis. The skin acts the same way in response to stress and stressors. Keratinocytes secrete cortisol too. The skin is an immediate stress perceiver as well as the target of stress responses.
What are the effects of cortisol on the skin?
Cortisol is the primary stress hormone in humans and works to regulate a wide range of stress responses. When it comes to skin, high concentrations of cortisol are shown to have extensive, disruptive, and potentially damaging effects:
Effects of excessive cortisol in the skin
Visible signs
May increase sebaceous gland activity, leading to more oil production which can disrupt the skin's natural barrier function as well as the skin microbiome

oiliness
breakouts
prone to infection

The skin's natural barrier function may become disrupted and compromised leaving it more susceptible to free radicals and oxidative stress

sensitivity, irritation, inflammation
fatigued skin
dull, lacklustre skin

May impair the skin's ability to retain moisture and water

flakiness
dryness
dehydration

A compromised skin barrier may also significantly increase the risk of premature ageing

loss of skin laxity
fines lines
wrinkles
How to support your skin from stress to strength?
Using the correct skincare ingredients can help the skin become stress resistant. Replenishing the skin with vitamin A and antioxidants is a vital starting point to normalise skin functioning. Find out more about Environ's Essential Care ranges enriched with vital vitamin A, antioxidants and other essential skin nutrients which work as the critical foundation for healthy-looking, resilient skin.

Environ's award-winning Seriénce™ Night Serum is a powerful overnight booster formulated with intelligent ingredients to counteract the effects of stress and stress-induced ageing.
Take a few extra minutes during your head-to-toe skincare ritual to massage your ingredients into the skin.
Book a facial. Your skin needs the power of gentle touch to counteract the effects of stress. In the hands of a Skincare Professional, skin can benefit greatly from the enhanced effects of potent ingredients optimised with powerful skincare technology, and targeted facial massage which is shown to reduce cortisol levels in the skin as well as trigger feel good relaxation responses.
Mindful beauty tips

If you cultivate the simple habit of regular exercise, as well as improved periods of rest and reflection, it will go a long way help to de-stress and balance the hormones responsible for the negative changes. Focus on deep breathing, stretching, and toning to activate powerful relaxation responses
Meditation is known to have great benefits on skin stress management through the activation the body's parasympathetic nervous system which is known to help decrease the effects of cortisol and inflammation.
Beauty sleep is real - your body's circadian rhythm (biological clock) goes into repair mode at night. When it comes to your skin, life's commitments or mental stress can mean lower-quality sleep which is known to increase cortisol, free radical damage, and inflammation.
Environ promotes a progressive and integrative approach to counteracting the harmful effects of stress offering the best opportunity for improvement in the quality of skin and life.