How does travelling affect your skin?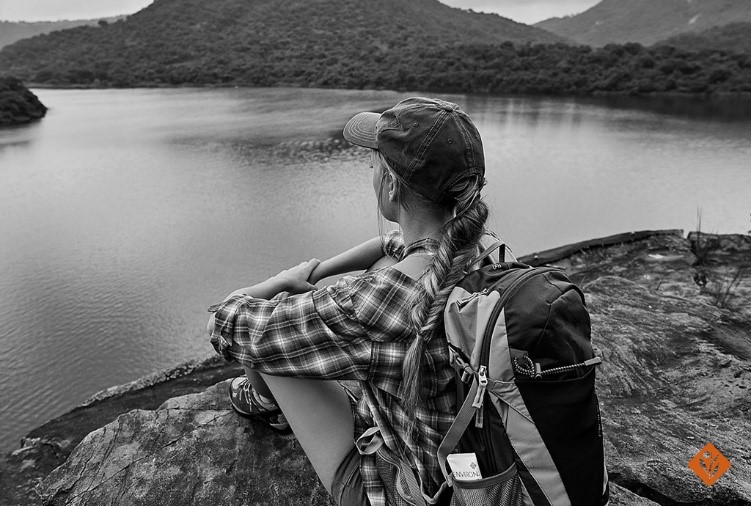 Whether you're going on a business trip or taking a well-deserved holiday, travelling can have potentially damaging effects on your skin. From the plane's cabin pressure to pre-travel stress, there are many factors that influence the health & well-being of your skin. Here are a few effects of travelling and some skincare tips to counteract them.
Travelling dehydrates the skin
When you travel by air, your skin can feel dry and dehydrated by the time the journey is over. This is due to the lack of humidity in the aircraft's cabin. The skin is comfortable when humidity is between 40% and 70%. When you board a plane, the humidity drops to a mere 20%. As your skin attempts to compensate for this, moisture is pulled from the deeper layers. This leads to a dehydrated complexion. Throw in a few drinks from the bar cart and you're at an even higher risk of systemic dehydration.
What to do: Drink lots of water before, during and after your flight. Avoid alcoholic drinks and salty foods where possible. Environ recommends essential skincare products rich in vitamin A and antioxidants that assist to moisturise and normalise your skin, in combination with targeted hydration boosters such as the Focus Care™ Moisture+ Super Moisturiser or a hydrating serum packed with Hyaluronic Acid like the Focus Care™ Moisture+ Hydrating Serum.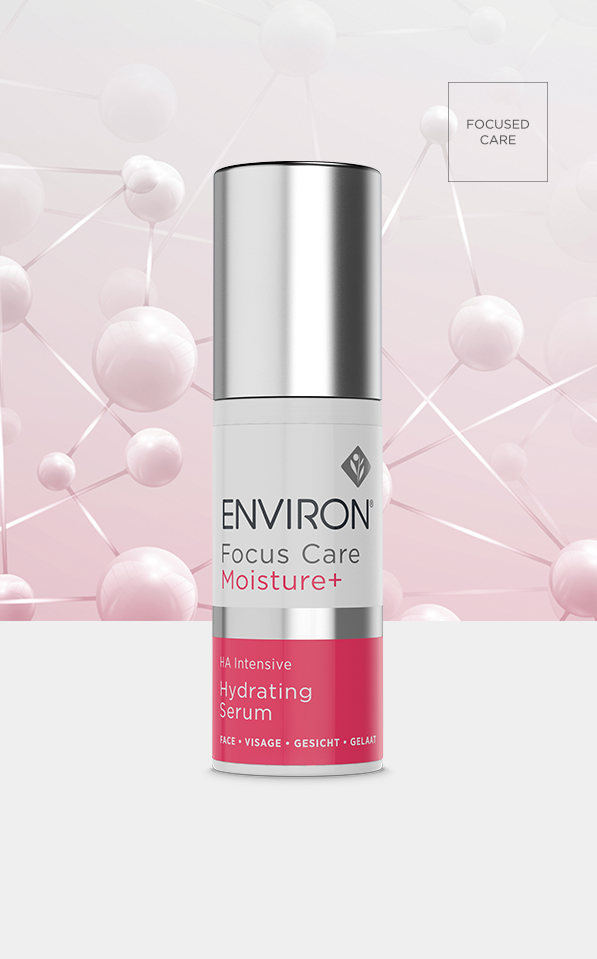 Air pressure affects blood flow
The pressure inside the plane's cabin reduces blood flow to your skin. This could result in a dull and dreary complexion.
What to do: Although there is no topical solution for high altitude, keeping your skin hydrated can ensure that your skin retains some of its glow.
Lack of movement can cause puffiness
Whether you're stuck in a car or on a plane, the lack of movement can cause you to retain water. This can give your skin a puffier appearence.
What to do: This skincare tip cannot be emphasised enough - drink lots of water. If you're in a car, ensure you stop regularly to stretch your legs. If you're on a plane, get up every so often and walk up and down the aisle to get your blood flowing.
Exposure to UV can cause significant damage to skin
If you're travelling during the day, your skin will be exposed to harmful UV rays from all angles and for prolonged periods of time. If you're in a plane, you are effectively much closer to the sun. This makes the effects of it even more potent. Read more about the effects of the sun here.
What to do: Cover up. Wear protective clothing and slather on your continuously apply broad-spectrum sunscreen. Environ's RAD SPF15 contains essential antioxidants as well as sun absorbers and reflectors. These work together to protect your skin from the damaging effects of the sun and harsh environmental influences.
Your diet changes and so does your skin
When you're not at home or in your regular routine, your diet can change dramatically. From street-side food to take-aways and eating out at restaurants, you're more likely to indulge in foods that you would normally avoid. Try limit sugary foods and up your intake of fresh fruits and vegetables. This will go a long way in helping to keep your skin blemish-free and looking healthy.
Your skin doesn't have to suffer when you travel. By simply following the advice above and speaking to your Environ Skin Care Professional, you will be armed with the right plan to defend your beautiful.
Dr Des, Environ Founder and Scientific Director, is no stranger to air travel. He shares a few tips to defend your skin while travelling:
Watch all our videos for other tips to #DefendYourBeautiful