The ultimate summer professional treatment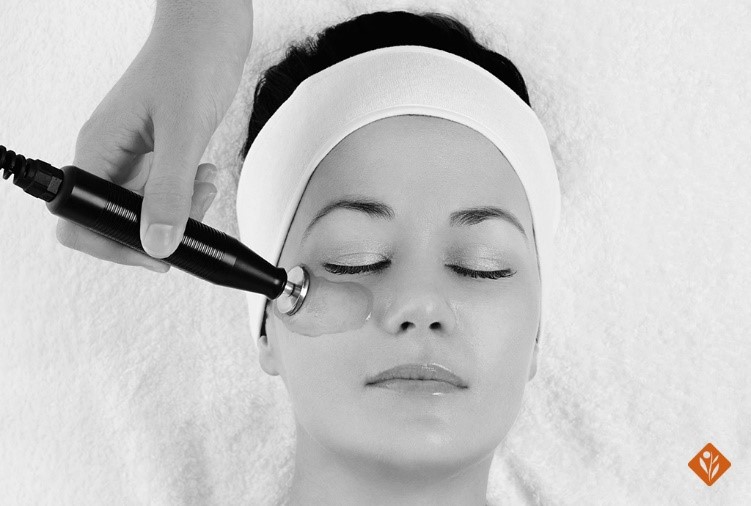 Summertime means enjoying long, hot days outside with the family. Whether you're on the beach, at the pool or just enjoying some time in your local park, you'll be exposing your skin to UV rays, the harsh climate, pollution and free radicals. This heightened exposure means that it is important to take steps in helping to repair, protect and defend your skin.
A daily at home skincare routine including Environ's essential vitamin A moisturisers and applying sunscreen like RAD Antioxidant Sun Cream will help to neutralise any damage done. Home care, in combination with regular Environ professional treatments - harnessing the power of the Electro-Sonic DF Technology can help to defend your skin and keep it looking beautiful for a lifetime.
Discover the power of Environ's DF Technology
In the hands of a trained Environ Skin Care Professional, Environ's revolutionary Electro-Sonic DF Technology combined with powerhouse formulations, can make a real lasting difference to skin. The Environ facial, using the pioneering Environ DF Machine, combines two sophisticated technologies; low frequency sonophoresis and pulsed iontophoresis to create tiny pathways in the skin and assist in delivering more nutrients to where they are needed most. The Environ facial with DF Technology provides faster, more effective results and is an essential skincare treatment to future-proof your skin.
Experience the power of DF Technology in the comfort of your home
The Environ Electro-Sonic DF Mobile is a skincare device that takes home skincare to a whole new level. This innovative, handheld device combines low frequency sonophoresis and pulsed iontophoresis, and when used with specially formulated, focused Environ products, will help to optimise the benefits of them. Not only will this assist to improve the overall health of your skin, but you may see a noticeable improvement in the skin's texture and radiance.
Watch the video for other tips to #DefendYourBeautiful
With the beautiful science of Environ, you can have radiant and healthy-looking skin all summer long. You only have one skin. Defend it.
To book your Environ facial treatment, find your nearest Environ stockist here.