What you need to know about sun damage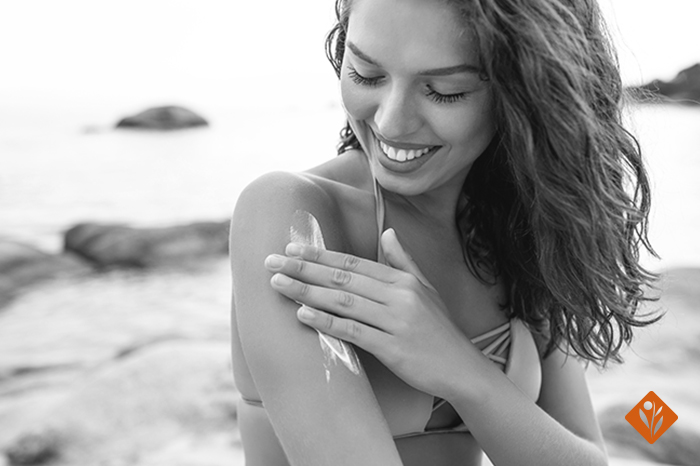 The skin is our largest organ. This very thin membrane is all that separates us from the environment and the damaging effects of UV exposure to our skin, all year round.
The long-term effects of sun exposure often only manifests later in life, but it's well known that 80% of photo-damage happening before the age of 18. Sun damage is the most common skincare problem in men and women.
What's the difference between UV-A and UV-B rays?
UV-A rays can penetrate into the skin's deepest layer. Unprotected exposure to UV-A rays can lead to premature skin damage, ageing as well as skin cancer. As this ultraviolet light can penetrate through clouds, it is just as important to protect your skin in countries with a cooler climate as it is in countries experiencing heat.
UVB rays cause sunburn as they usually burn the superficial layers of the skin. These rays also play a key role in the development of skin cancer.
Regardless of whether you burn, tan or see no visible changes to your skin, exposure to UV rays can damage the DNA of skin cells.
How can you prevent long term sun damage?
Sun damage is a skin disease and it is the direct result of the cumulative exposure to sunlight while performing daily activities such as shopping, driving and walking outside. This is why it's important to wear sun protection every day, all year round.
By the early age of 4 or 5 years, sun damage can already be detected in certain skin types. Taking care of skin and using appropriate sun protection should start as early as possible.
Vitamin A is found naturally in the skin and is essential for healthy, normalised functioning. Daily exposure to light damages vitamin A and depletes the natural levels in the skin. To prevent the skin from the effects of sun damage, Environ recommends replenishing vitamin A and essential skin nutrients topically every day and ensuring that sun protection is part of your daily skin routine.
RAD Antioxidant Sun Cream and RAD SHIELD® Mineral Sunscreen SPF 15 offer broad-spectrum protection against both UV-A and UV-B rays with additional essential antioxidants necessary to help protect against the damaging effects of free radicals.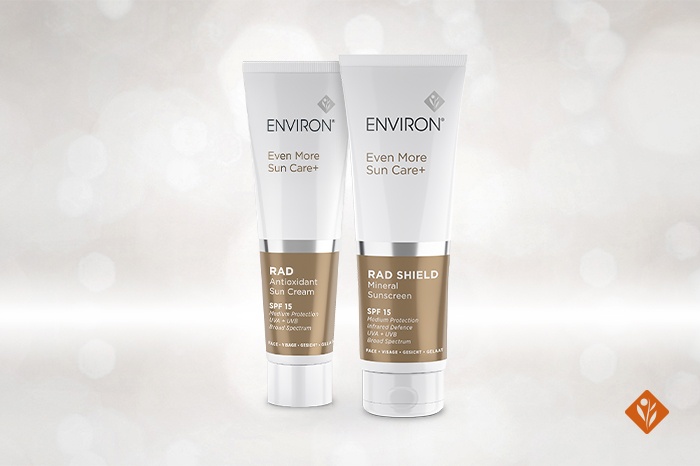 Bring your skin back to beautiful
Environ's Essential Care ranges of vitamin A moisturisers ensure that your skin gets a daily replenishment of essential vitamins, antioxidants and peptides to helps to repair cell DNA and fight free radical damage. STEP-UP and #DefendYourBeautiful. Find out more about the industry-leading Environ Essential ranges.