Why you should have a face mask in your skincare routine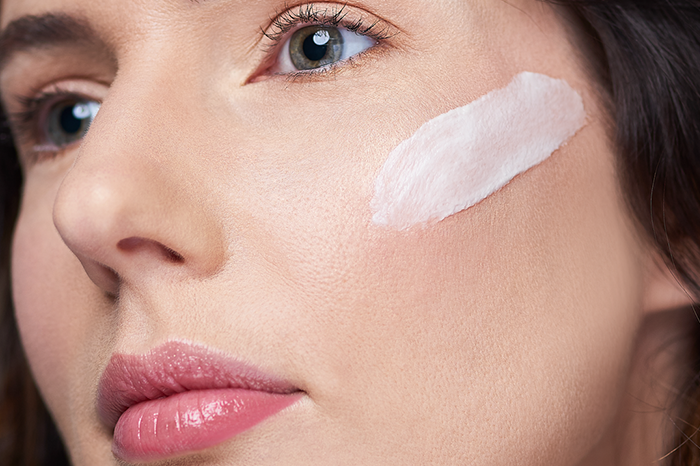 Have you considered how much fun you can have with a face mask? Face masks are super easy and convenient to use. They can offer a number of awesome skin benefits like polishing, brightening, tightening, clarifying and hydrating. You can use them as a quick fix or alternatively as an intensive treatment. They can also be used as part of a professional facial treatment to give your skin that little extra TLC it deserves.
Professional Skincare Face Masks
A good facial gives your skin a much needed boost by helping to rehydrate it, refresh and revive it. Why not kick start your skin care routine by treating yourself to an Environ Facial performed by one of our expert Skin Care Professionals.
Central to the Performance Intelligence of any Environ Facial is the Environ Ionzyme® DF Machine, the various powerhouse formulations of the Environ Professional Range and the Environ Alginate Masque. The dual electro-sonic technology of the Ionzyme® DF Machine helps to (1) stimulate the skin and create tiny cavitations through low frequency sonophoresis (sound waves) and (2) deliver more essentials nutrients to where your skin needs them most by ionizing active molecules and diffusing them into the skin through pulsed iontophoresis (electric current) which is conducted through the Alginate Masque.
A series of Environ Facials can make a noticeable and lasting difference to your skin by giving your skin the essential nutrients that it needs, where it needs them most, so that it looks healthier, more plump and beautiful and feels hydrated, soft and smooth.
You can opt for the 20-minute focus treatment or the 90-minute comprehensive treatment, depending on your skin needs.
Learn more about the Ionzyme® DF Facial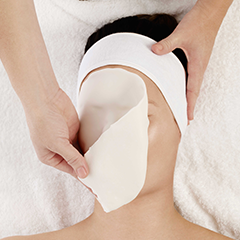 Multifunctional Face Masks
In our time pressed lives, it's also great to be able to find that one product that offers multi-functional benefits so that you can tailor your own skincare routine to meet your specific skin needs.
The one face mask you should always have on hand is the Skin EssentiA® Hydrating Clay Masque because it offers different benefits depending on how you use it in your skincare routine. This masque assists in refining the skin's texture while absorbing excess oils from the skin's surface. It also helps to improve the appearance of skin congestion. And because it contains vitamin E is also has hydration benefits.
You can use our Hydrating Clay Masque in 3 different ways:
1. As a gentle micro-exfoliant face mask
2. As a 20 minute quick-fix face mask
3. As an overnight intensive moisture-boosting face mask
Anti-Ageing Face Masks
There is no getting away from the fact that you can't stop the hands of time, but you can certainly do your very best to slow them down by adding Focus Care Youth+ anti-ageing face masks to your essential vitamin A skincare routine.
Environ's award-winning Focus Care Youth+ Tri BioBotanical Revival Masque is globally renowned as a "facelift in a jar". This powerhouse formulation containing intelligent ingredient combinations at high concentrations helps to create the appearance of a firmer, smoother, regenerated skin and results in an overall more youthful appearance.
 Revival Masque can be used 2-3 times per week for 10-20 minutes or alternatively as a more intensive overnight face mask once your skin has become comfortable with it. If you're an advanced Environ user*, use the Cosmetic Roll-CIT® for 3-5 minutes before applying the Tri BioBotanical Revival Masque.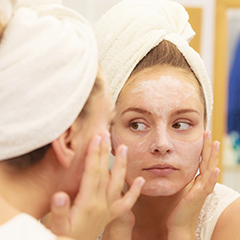 *An advanced Environ user is usually on high levels of vitamin A, most probably in combination with a variety of other Environ products.
Ask your Skincare Professional to prescribe a course of Environ Professional Facials as well as the best face mask to add to your skincare routine.
[totalpoll id="6366"]