Environ and animal testing - The facts
Animal Testing: The Facts
Environ's Policy and Philosophy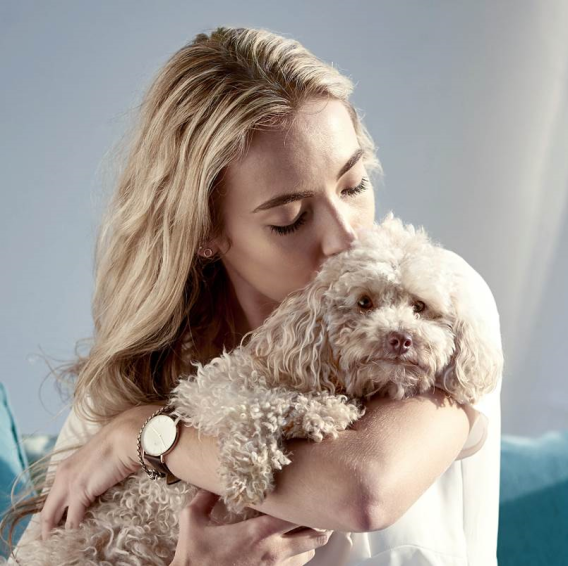 Animal testing of cosmetic products is an important and emotive subject. There is much controversy surrounding the testing of skin care and other beauty products – by many well-known brands – on animals. Scientific Director, Dr Des Fernandes and R&D Director, Pam Ellwood shed light on Environ Skin Care's stand against animal testing and cruelty.
Do you test on animals?
"We have never tested and will never test on animals," says Dr. Des Fernandes. "Since 2004, the European Union has been phasing out animal testing – first the testing of finished products, then the marketing of products and ingredients that were tested on animals and, since March 2013, all animal testing on both products and ingredients has been banned in the EU. The ingredients we use are listed with Cosmetics Europe – The Personal Care Association and cannot be tested on animals."
Why, then, does Environ not have official cruelty-free or Leaping Bunny endorsement on its packaging?
"Environ Skin Care is an ethical global brand that complies legally with global cosmetics regulations," says Pam Ellwood. 'As animal testing of cosmetics is now an illegal activity, the claim 'not tested on animals' has been declared obsolete under EU Cosmetic Products Regulation since 2014, so it is not permitted on packaging. Since one of our most important markets is the European Union, we ensure all our packaging is compliant with their regulations, which means we may not carry any such endorsements on our packaging, as that would be illegal."
How do you ensure your products are safe?
"Environ Skin Care products are tested on human animals only," Dr. Fernandes explains. "The first 'guinea pig' is always myself; I believe that since the whole range represents my philosophy on the best way to treat skin, it should firstly be shown to be safe by me from personal experience.
"Being scientifically trained, I make sure that I do not put anything toxic on my skin – we use ingredients with known chemical properties, that have clinical research to back them up, we don't exceed recommended doses, and we make up formulas with a 99.9 percent certainty that they won't cause irritation. Once I have tested the product for sufficient time and am satisfied that the formula is stable, I send the product to a panel of volunteer testers. If we all agree that the product feels good on the skin, then we do clinical tests, very often with microscopic analysis by an independent pathology laboratory."
How do you know that the companies from which you source raw materials are not testing on animals?
 "We source our ingredients and raw materials only from countries and companies that comply with the EU animal-testing regulation. We have to produce the animal-testing status certification for all the ingredients in our products when we register that product in the EU," says Dr. Fernandes.
"However, it is important to understand that some of the ingredients nearly every cosmetics company works with, including those listed with anti-cruelty organisations, were tested on animals historically as part of medical trials. For example, animal trials were done to test the effect of vitamins decades ago. We use this knowledge today and vitamins are an important component in most products as they are essential for keeping skin safe and healthy."
What about selling your product in China? It is mandatory there to do animal testing on products and ingredients.
"We do not sell our products in China, therefore this legislation does not apply," Pam Ellwood explains. "Incidentally, there are changes afoot regarding the Chinese legislation, and animal testing should no longer be a requirement for imported products in the near future."
Please sum up Environ's philosophy.
"Environ Skin Care is an animal-friendly company led by directors who are great supporters of the fight against cruelty to animals," Dr. Fernandes says. "We can assure you that not one product is tested on animals. In fact, we believe pets may benefit from human research! If you have a white dog or cat, you'll know that they are susceptible to skin cancer especially on their ears – and you can help your pets, as many have, by rubbing Environ Skin Care products onto their vulnerable skin."