The ultimate non-invasive solution to frown lines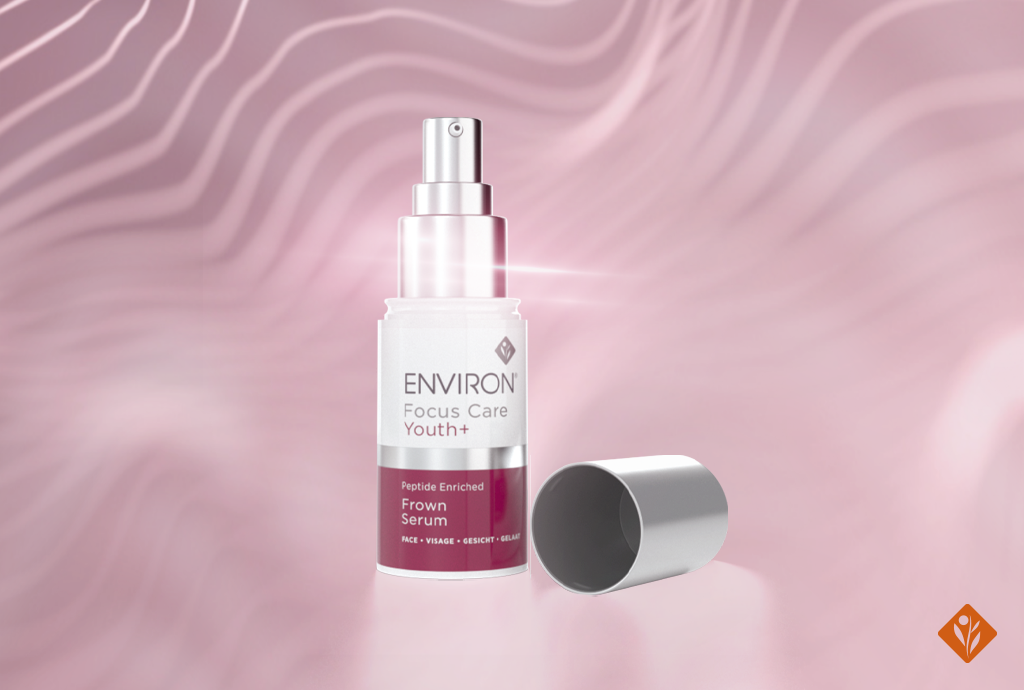 The 2018 Aesthetics Trend Report brings to light the rising consumer trend in non-invasive cosmetic solutions.
Consumer interest in minimally invasive cosmetic treatments outpaced interest in surgical treatments in 2018.
So what can you do if you don't want to go as far as injections or surgery, but you still want a beautiful youthful-looking skin?
Environ has harnessed decades scientific research to develop intelligent ingredient combinations that work first to normalise the skin (vitamin A and antioxidants) and then to focus on the problematic areas where ageing signs tend to be more prominent (Environ Focus Care Range). One of the most common areas of concern being on the forehead where excessive muscle contractions result in deep frown or expression lines.
How are frown lines formed?
Whenever we communicate, we use facial expressions. Whether smiling or frowning, we use the muscles of the face for sending messages. Studies have shown that we even make almost imperceptible motions with our eyebrows and forehead on the subconscious level. All of these muscle contractions, over time, can wear on the muscles of the face. Such movements can cause wrinkles around the forehead and eye area.
Environ's 3-pronged intelligent approach to treating frown lines
To effectively target frown lines, Environ's ultimate intelligent non-invasive Focus Care Frown Serum combines a unique and powerful triplex of wrinkle-fighting peptides that work in synergy on the different stages of muscle contraction:

Argireline® inhibits the release of neurotransmitters which triggers the muscle contraction
Leuphasyl® inhibits the message transfer to the muscle
SYN®-Ake inhibits the muscle messenger receptors.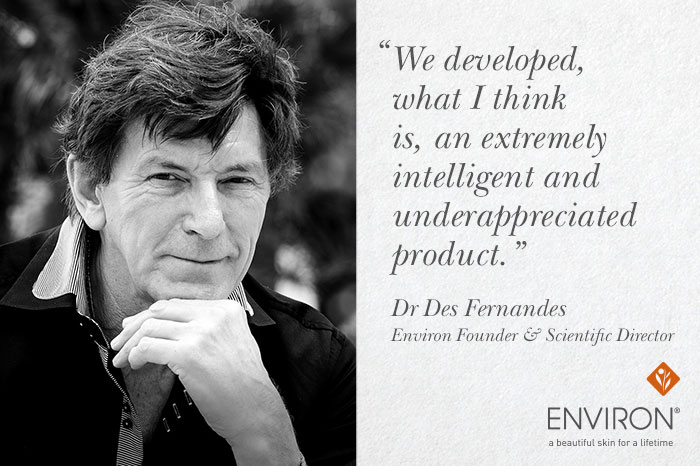 What are the benefits of using Focus Care Youth+ Frown Serum?
Environ's award-winning peptide enriched Focus Care Frown Serum is designed to be used on smaller, targeted areas where frown lines and expression lines exist. Regular use will help to soften and improve the appearance of wrinkles and fine expression lines such as forehead furrows, frown lines and "crow's feet". Tired-looking skin may also appear more refreshed and relaxed.
No needles required
No harmful side effects
No contra indications for pregnant and breastfeeding women
How can you get more of these essential ingredients to where they are needed most?
To increase the efficacy of the wrinkle-flighting peptides in the Frown Serum, Environ recommends using the product in combination with one of the following two skin tech devices:
Environ cosmetic micro-needling instruments:

As the skin is biologically designed as a barrier to penetration, Dr Des Fernandes pioneered the concept of micro-needling. Environ has a range of needling instruments, designed with surgical grade stainless steel which are housed in easy to use, hygienic protective packaging.

Award-winning DF Mobile Skin Care device:

Environ's DF Mobile Skincare Device is a revolutionary and convenient hand-held device which harnesses the power of skin tech to make a lasting difference to the skin's overall appearance. The unique Dual Electro-Sonic DF Technology combines Sonophoresis (sound waves) with Iontophoresis (electric current) to create tiny pathways in the skin helping to enhance the absorption of active ingredients.

Your browser does not support the video tag.


For the best possible results, Environ recommends combining your home skincare with professional Environ treatments. Visit your nearest Environ Skin Care Professional for a skin consultation and start your journey to skin that's reborn beautiful.