Enhancing & perfecting skin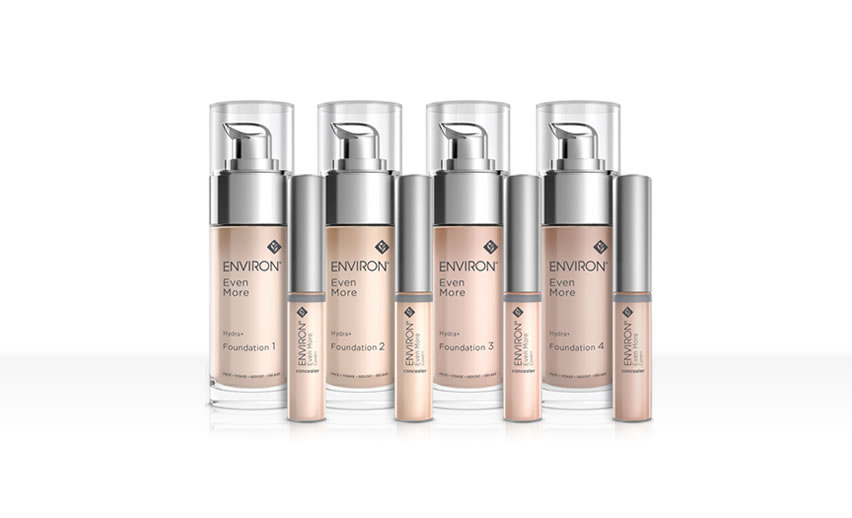 How to get the best out of your make-up
We all know that looking your best lifts your spirit and enhances your mood significantly. One of the best beauty boosts is fresh-looking, radiant skin, and this is where a great skin care and make-up routine lend a helping hand. Using the right concealer and foundation can help to brighten, lift, even skin tone and promote a flawless finish. It is important to understand how make up affects your skin by understanding the ingredients it contains.
Today's make-up products have the added bonus of often containing ingredients that assist in providing care and protection for skin resulting in an instant beauty boost.
Environ's Even More™ Cover+ Concealers and Hydra+ Foundations are specially formulated to multi-task by imparting a light, brightening, even coverage that enhances the skin's appearance significantly while maintaining a translucent, natural look. At the same time, your skin is provided with moisturisers and antioxidants to keep it protected and supple.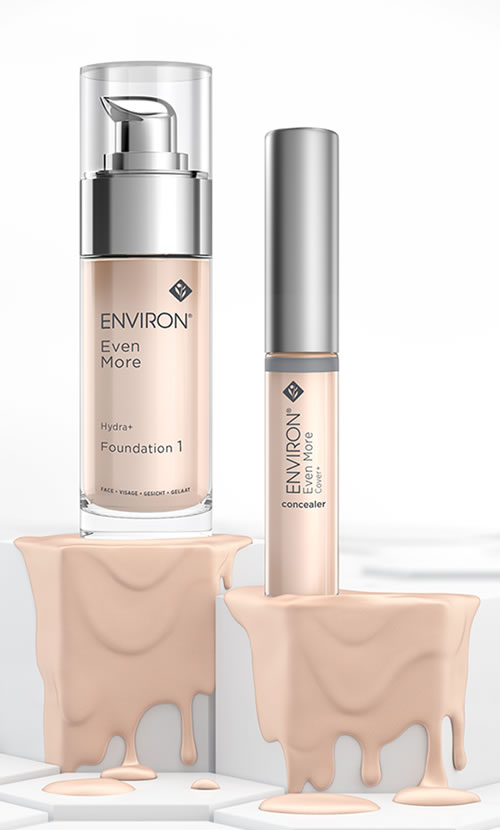 The Even More™ Cover+ Concealers can be applied to help conceal under-eye puffiness or dark circles, as well as blemishes and uneven skin tone. This silica emulsion-based concealer provides an instant lifted appearance, and it contains vitamin E to help reduce the harmful effects of free radicals and assist in moisturising the skin.
For a flawlessly smooth look, Environ's Even More™ Hydra+ Foundations have a rich and creamy texture that glides evenly onto skin, complementing natural skin colour and evening out skin tone.
The Even More™ Hydra+ Foundations contain Gingko Biloba Leaf extract, to help moisturise and soothe, Panaz Ginseng Root extract for a lovely brightening effect, Sodium Hyaluronate to promote skin hydration and the highly effective antioxidant, vitamin E.
So, to naturally enhance and consistently improve the appearance of your skin, cleanse, tone, moisturise and apply sunscreen. Follow up with Cover+ Concealers on areas that need brightening or covering up, and then finish off by applying Hydra+ Foundation using fingertips or a make-up sponge. Blend until coverage appears even, and finish off by blending upward and outward toward the hairline and neck.
The finishing touch to flawless beauty!
VIEW EVEN MORE™