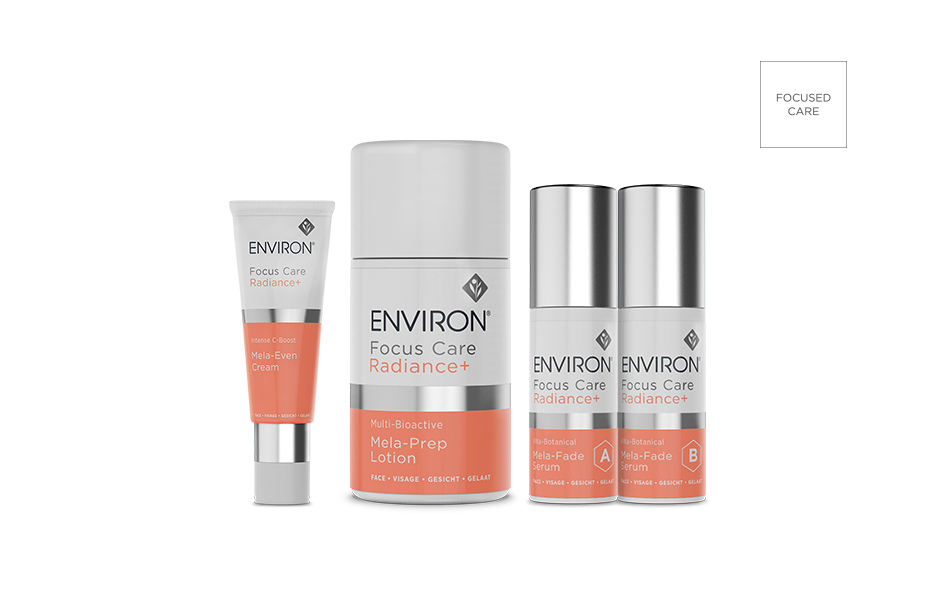 Focus Care™ Radiance+ Range
The Focus Care™ Radiance+ Range contains various combinations of scientifically researched ingredients
that may assist in improving the appearance of an uneven skin tone.
By combining the revolutionary Mela-Smart System™ with your daily Vitamin STEP-UP SYSTEM™ routine, your skin could look more evenly radiant and healthy.
Featured Articles
May 20, 2020
The right combination of peptides can be powerful in improving the youthful appearance of skin.
May 20, 2020
If granular exfoliators are so popular, why doesn't Environ have one?
March 19, 2020
If you don't take proper care post skincare peel treatment, there are possible side effects you can expect.