Treat yourself to a facial like no other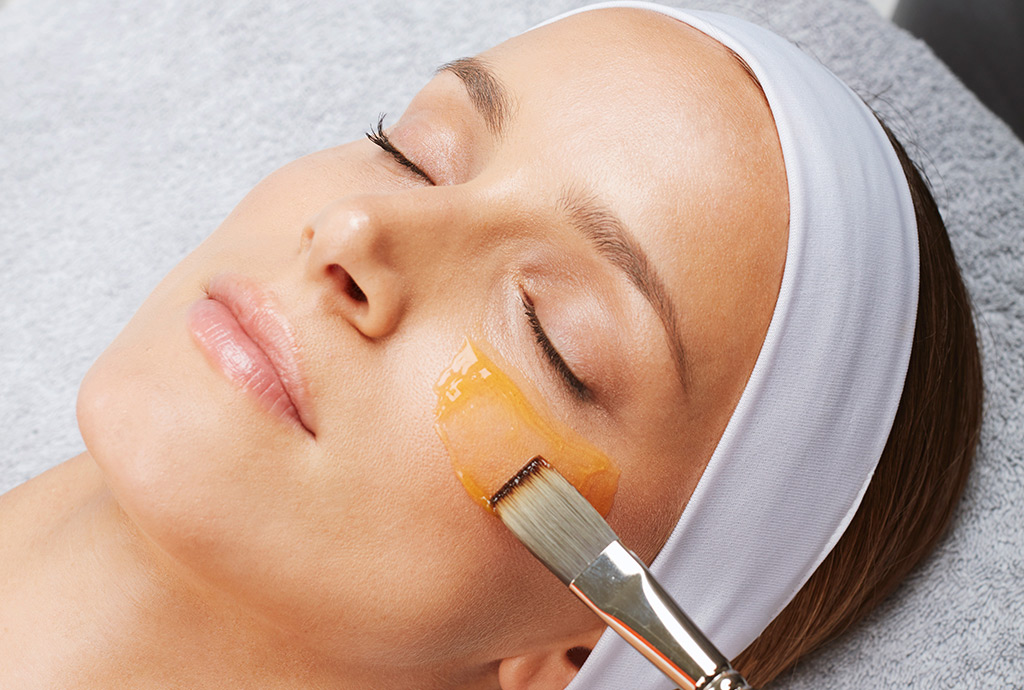 You only have one skin. Keep it looking beautiful for life by going for a regular facial. A facial that delivers real, lasting and visible results is so much more than just cleansing, toning, moisturising and a facial massage.
The Skin Challenge:
The greatest challenge in skincare today is getting the powerful ingredients to where they are needed most. Environ's professional treatments are unique in every way and are scientifically proven to revive, restore and rehabilitate skin. The decades of scientific research, a deep understanding of beautiful skin, highly effective formulations and industry-leading technology speak for the beautiful results that skincare professionals and consumers around the world have enjoyed for over 20 years. The Electro-Sonic DF Technology used only in Environ facials is what makes it a facial "like no other" and ground-breaking in the skincare industry. The highly effective treatments, intelligently combine the power of low-frequency Sonophoresis (soundwaves) and pulsed Iontophoresis (electric current) to diffuse up to 40 times more of the potent active ingredients into the skin – the ultimate professional skincare treatments for ageing, dehydration, pigmentation, sun damage or scarring concerns.
What are your best facial options?
60 or 90 min ESSENTIAL treatments:
ESSENTIAL YOUTH RESET - A peptide and vitamin boosting facial to help soften the appearance of fine lines, sun damage and sagging skin.
ESSENTIAL MOISTURE BOOST - Hyaluronic Acid is the hero ingredient in this facial. It helps reduce the appearance of fine lines caused by dehydration and increases the plumpness of the deeper layers of the skin.
ESSENTIAL COMFORT CALM - Ideal for sensitive, irritated skin, this facial combines powerful, smart ingredients to help leave the skin feeling soothed with a healthy radiance.
ESSENTIAL RADIANCE REVEAL - A targeted solution for sun damaged or pigmented skin.
30 min "FOCUS-ON" treatments:
If you don't have the time for a full 90 minute facial, don't worry. The "FOCUS-ON" Environ facials target specific areas with the powerful Electro-Sonic DF Technology and active serum combinations.
FOCUS-ON FROWN treatment - An iconic peptide blend assists in reducing the appearance of expression and frown lines around the eyes and forehead. This results in a more youthful appearance.
FOCUS-ON EYE treatment - Combining our powerful peptide complexes with Hyaluronic Acid, ensures a completely refreshed, hydrated and youthful appearance.
FOCUS-ON TEXTURE treatment - An intensive combination of the three Environ technologies; Dual Electro-Sonic, Cool Peel and Micro Needling improve the appearance of mild scarring, to help reveal smoother, more evenly textured skin.
*Not all treatments may be available in your region due to global regulations
A good daily skincare routine is essential for maintaining healthy-looking skin but, in the hands of Environ Skin Care professionals, your real, lasting beauty can go deeper with performance intelligence at its best.
Experience the signature "Environ Glow". Discover the benchmark of beautiful skin, with Environ's facial like no other.