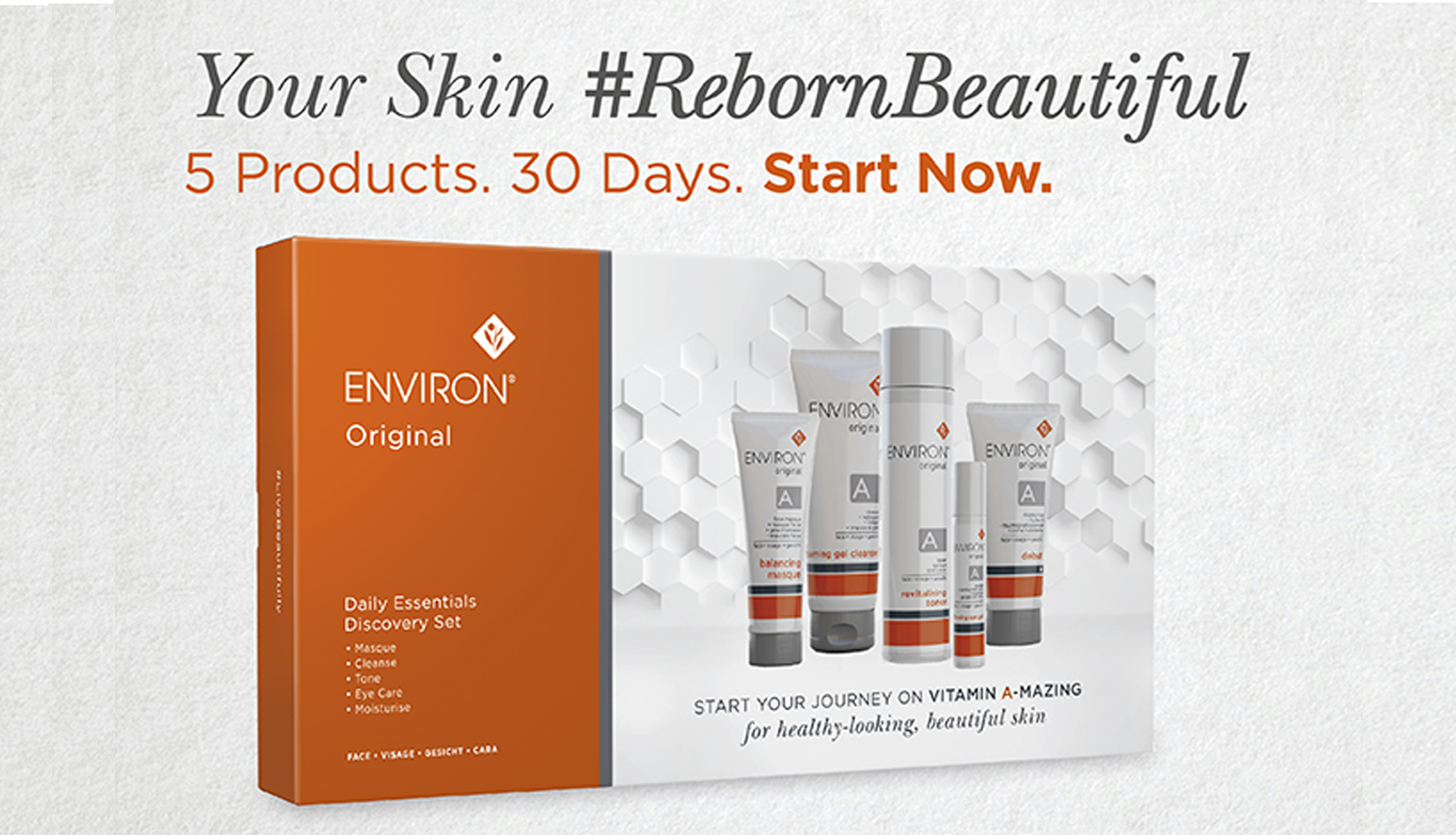 It's never too late or too early to start over! Bring your skin back to beautiful with the Original Daily Essentials Discovery Set which includes your one month's supply of five essential skin care products. Yours for only R555* (Rec RSP)
This set includes:
Vitamin A – Environ's cornerstone ingredient
Vitamin A is the essential nutrient responsible for your skin's overall health and wellbeing. That's why it must be replaced daily. The scientifically researched combination of vitamins A, C, E and antioxidants in Environ's Original Range gives skin exactly what it needs, in adequate doses, to keep it looking healthy and beautifully radiant for life. The time to start your vitamin A-mazing skin journey is now!
For more information on these products, please view our Original Range page.