Antioxidants: The Free Radical Fighters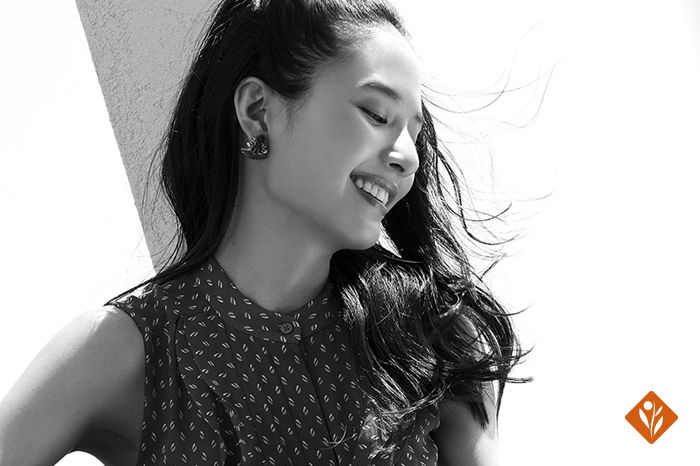 Every day, your body is under attack from oxidative stress. From the way your body breaks down oxygen to environmental factors, food, water and medicine, you are constantly exposed to the damaging effects of free radicals. Your best defence is to normalise, protect and defend your skin with vitamin A and antioxidants.
What are free radicals?
Free radicals are unstable molecules that can damage the cells in your body. They form when atoms gain or lose electrons. This occurs when oxygen in the body splits into single atoms with unpaired electrons. Electrons want to be in pairs, so these free radicals look for other electrons to pair up with. By doing this, they cause damage (oxidative stress) to cells. Your body's own metabolism isn't the only culprit; free radicals also come from exposure to pollutants, smoking and medicines.
Why are free radicals so damaging?
When you're young and healthy, your body deals with free radicals easily. Over time and as you are exposed to more stress factors, cells eventually stop functioning at their optimal level. In the skin, collagen production diminishes. This contributes to signs of ageing such as fine lines and wrinkles.
How can you repair, protect and defend your skin?
Dr Des Fernandes, Founder and Scientific Director of Environ, was the first to ensure a positive and visible effect on the skin through the topical use of vitamin A in high doses, combined with a full brigade of antioxidants to combat free radicals.
To help bring your skin back to normal and repair DNA damage, Environ recommends slowly introducing vitamin A to your skincare routine through the unique Vitamin STEP-UP SYSTEM™
To protect and defend your skin against the damaging effects of free radicals, Environ's ranges combine vitamin A and with a full brigade of powerful antioxidants.
What role do antioxidants play?
Antioxidants neutralise free radicals by giving up their own electrons. This effectively neutralises them and prohibits them from causing any damage.
Fight free radicals for beautiful, healthy-looking skin
Environ's essential skin care products combine vitamin A with potent antioxidants such as vitamin C, vitamin E, botanicals as well as a peptides.
Vitamin C – is a potent antioxidant that assists in the prevention of free-radical damage as well as improves the look of multiple signs of ageing.
Vitamin E is recognised as an antioxidant and moisturiser. It helps to quench the harmful effects of free radicals.
Other powerful antioxidants found in Environ skin care products include: Lutein, Lycopene, Green Tea, Rooibos and Honeybush which have been shown to have powerful antioxidant benefits and are known to protect the skin from environmental stress factors, such as blue light.
Together, these ingredients help to revitalise the appearance of the skin cells, resulting in a more youthful-looking complexion.
Environ uses Beautiful Science to develop powerful, intelligent ingredient combinations that target specific skin concerns. The Focus Care™ Comfort+ Range contains various combinations of scientifically researched ingredients that may assist in delivering comfort-enhancing benefits to sensitive skin, leaving it feeling relieved and looking healthier.
By applying Environ Focus Care™ Comfort + Vita-Enriched Antioxidant Gel, you can help protect your skin from external and internal stressors. Enriched with vitamins and a variety of antioxidants including Beta-Carotene (the plant form of vitamin A), vitamin C and vitamin E, this powerful gel will leave skin feeling protected and looking healthier.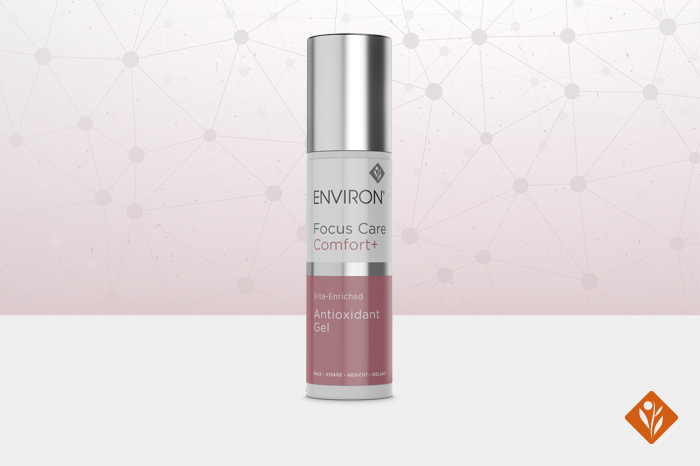 Environ Focus Care™ Comfort + Vita-Enriched Colostrum is a serum that contains a high concentration of bovine colostrum. It is also enriched with vitamins and a variety of antioxidants including green tea, vitamin C and vitamin E. This immune-boosting serum helps to protect the skin from internal and external stressors, resulting in skin that feels soft, soothed and protected.